Upholstery courses in Caen

Come Restore your Armchair at the workshop !
To create a seat to your taste, to restore a piece of furniture of family, or simply by passion of the decoration and the manual work, the Upholstery Courses await you.
This introduction to the Upholstery will allow you to understand and learn to remake your seat from "A to Z", according to traditional techniques that will ensure a new life for your seat, in harmony with your interior decoration.
This cooperation with a professional upholsterer will bring you a quality result, while respecting your heritage.
Classes are held at the workshop located in Colombelles, in a small group of 5 people maximum.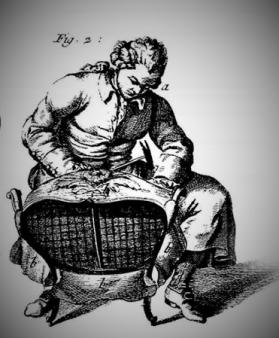 During these courses, you will learn to :
Disassemble your seat respecting the wood
Restore the seat structure
Carry out the repair of old-fashioned horsehair fillings
Lay the cover fabric
Carry out furnishing work
Make finishes on the seat, with the installation of nails or upholsterery braids
You will also be familiarized with the history of furniture, in order to learn to recognize the styles of seating and to differentiate types of fittings according to the times
...
Courses open to all levels, beginners or confirmed.
The tools are made available during the sessions.
Classes are held per session, Tuesday afternoon (2-6pm) and Saturday morning (9am-1pm).
Price : 15.00 euros per hour.
A wide choice of upholstery fabrics is available at the workshop to customize your seat.
The raw materials of filling will depend on the type of seat in restoration and will be to envisage in addition. The supply is available for sale at the workshop.
Do not wait any longer to reserve your place at the upholstery courses!
(Information and registration by mail)
***
upholstery courses caen - upholstery courses normandy